June 28, 2023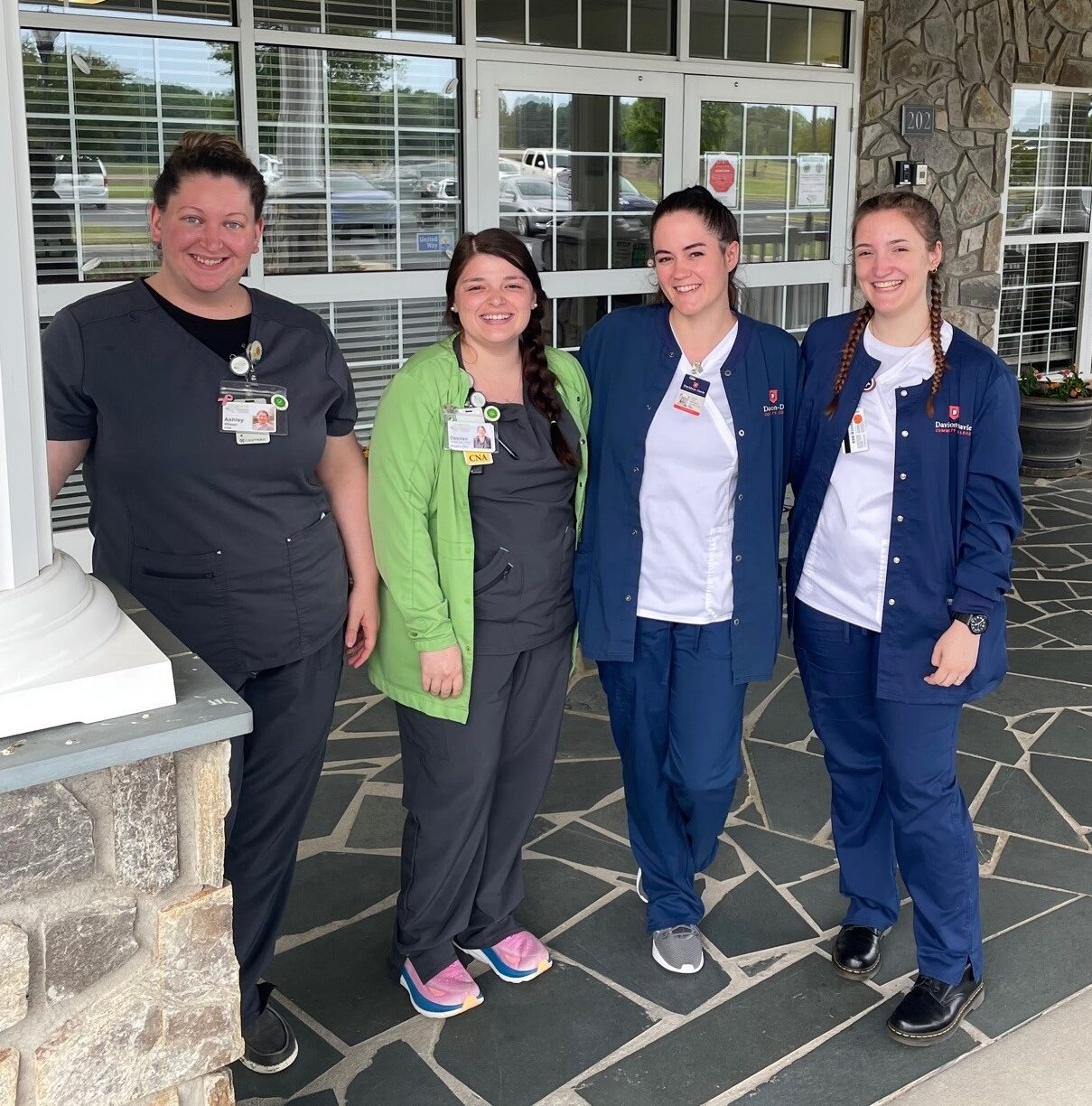 As an organization, Hospice of Davidson County (HODC) takes pride in providing education and outreach opportunities to the community. Recently, Donald Ford (Davidson-Davie Community College Nursing Faculty) approached Hospice seeking an opportunity to widen the clinical experience of the school's nursing students.
Soon after, Hospice leadership began to explore how the Agency could best support these future clinicians. In collaboration with Mr. Ford, Davidson-Davie Community College, and HODC leaders, a training platform was implemented for the summer semester.
One day a week for the duration of the semester (9 weeks), 8 students shadow and work alongside a credentialed Hospice nurse to gain invaluable experience and knowledge. Each student is provided "1 on 1" mentorship to allow for maximum opportunity to learn from an intimate perspective.
"They have excellent care plans," said Mr. Ford. "We can't thank the Hospice team enough. I am finding that our students are starting to see a different side of nursing."
Working with Hospice of Davidson County was actually a recommendation from the students. "I was excited to learn from their high levels of care and professionalism," said TJ Martin, a student in the program. "Seeing it first hand has even exceeded my expectations."
However, the students are not the only ones benefiting from this educational alliance. "This has been a beneficial experience for us all," says Jennifer King, Clinical Educator at Hospice of Davidson County. "The benefits of this program go well beyond our walls, advancing our field and the level of care in our community. We are providing training and education to the future nursing industry, and I'm proud that our Agency makes that a priority."
The semester closes on Wednesday, July 19; but this partnership and education will make an impact on those in our community for years to come.
Back To Blog
Latest Posts