Compassionate Hospice Care Since 1985
Established in 1985, Hospice of Davidson County is an accredited end-of-life healthcare provider offering 24/7 medical care, pain management, and emotional and spiritual support to relieve suffering and improve the quality and dignity of life following a terminal diagnosis from illness or injury.
Our team of experts is committed to helping families navigate their hospice care journey with compassion and empathy through comfort-oriented advocacy and medical assistance. We serve residents with hospice care in the greater Davidson County community, from Lexington, Thomasville, Welcome, Midway, Arcadia, and other surrounding counties, including Davie, Forsyth, Guilford, Randolph, and Rowan.
Our interdisciplinary team of experts and trained volunteers is committed to providing care that meets your needs while following your wishes and doing everything in our power to enhance quality of life for you and your family.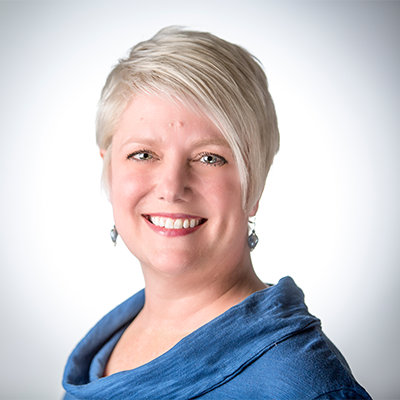 Lana J. Riemann, MD, MPH
Chief Medical Officer
Dr. Lana Riemann has over 17 years of experience in Hospice and Palliative Care. Prior to her career as a Board Certified physician in Hospice and Palliative Medicine as well as Family Medicine, Dr. Riemann attended Vassar College and the UNC Chapel Hill School of Medicine. She has worked as a Hospice and Palliative Care physician in Charlotte, rural western North Carolina, and Davidson County, serving with our agency for more than 10 years.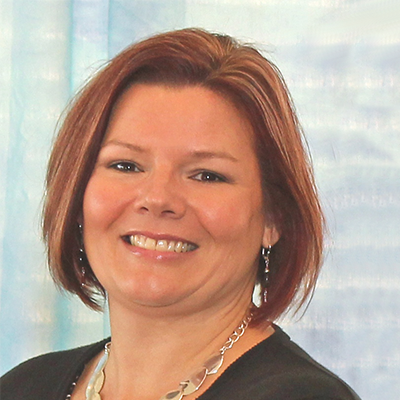 Jennifer Everhart, RN,CHPN
Chief Clinical Officer & Corporate Compliance Officer
Jennifer Everhart, our Chief Clinical Officer, was born and raised here in Davidson County. She has been in healthcare since 1987, and has been a Registered Nurse since 2008. Jennifer started her career with Hospice of Davidson County as a field nurse in 2010, and earned her certification in Hospice and Palliative Care in 2014. As our Chief Clinical Officer, Jennifer supervises Hospice Care services through our home care program, at long term care facilities, and at our Hinkle Hospice House inpatient unit. In addition, Jennifer supervises our grief and bereavement programs, our volunteer services, and acts as our Corporate Compliance Officer.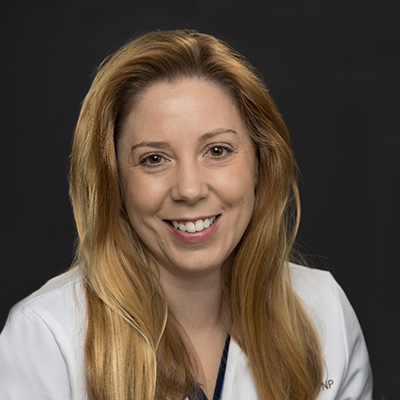 Elizabeth McNeil, MSN, NP-C, ACHPN
Director of Provider Services
Elizabeth McNeil has served as the Nurse Practitioner for Hospice of Davidson County since 2011. Elizabeth received her Bachelor of Science in Nursing from UNC Chapel Hill in 2005 followed by a Master of Science in Nursing from UNC Greensboro in 2010. Since 2011, Elizabeth is an AANP certified Nurse Practitioner, and is certified as an ACHPN (Advanced Certified Hospice and Palliative Nurse).
Leadership
Laura Owen, CEO
Glen Hubbard, CFO & COO
Kaitlyn McFadden, Director of Home Care Services
Josh Proctor, Director of Inpatient Services
Amy Leonard, Director of Patient Access
Brad Gaither, Director of Community Relations
Aaron Holt, Director of Human Resources
Cole Warner, Director of Support Services
Jennifer King, Clinical Educator, Infection Control
Becky McMahan, Quality & Compliance Manager, Privacy Officer
Kimberly Gleiser, Community Engagement Manager
Angie Grubb, Finance Manager
Preston Sechriest, Facilities & Safety Manager, Safety Officer
Ashley Milam, Volunteer Manager
Angie Hughes, Food Services Supervisor
Board of Directors
Officers
Rebecca Daley, Chair
Brooke Williams, Vice Chair/Governance
Jon Applebaum, Vice Chair/Internal Affairs
Tina Royal, Vice Chair/External Affairs
Janie S. Kennedy, Secretary
Ex-officio Members
Debbie Fanary, Past Board Chair
Laura Owen, CEO
Glen Hubbard, CFO & COO
Other Members
Thomas Chang
Makeba Gregg
Edwina Hardee
Dianne Horton
Daniel James
Richard Kirsch, MD
Catherine Michael
Dale Moorefield
Ivy O. Waterhouse, Esq.
Karen Watford
Certifications, Accreditations, and Honors
As an accredited leader in hospice care, Hospice of Davidson County is proud to have a number of staff members who have completed additional certifications in their respective fields:
Hospice of Davidson County is accredited by the Accreditation Commission for Health Care, Inc. (ACHC).
HEALTHCAREfirst honored Hospice of Davidson County as a Hospice Honors award recipient for seven consecutive years.
Many of our clinical staff have achieved and maintained various certifications; including Certified Hospice and Palliative Nurses (CHPN), Licensed Clinical Social Workers (LCSW), and more.
Our Chief Medical Director, Dr. Lana Riemann, MD, MPH, is Board Certified in Family Medicine and Hospice and Palliative Medicine. She is also a member of the American Academy of Hospice and Palliative Medicine.
Our Chief Financial Officer & COO, Glen Hubbard, CPA, MBA, CHFP, is a Certified Public Accountant and is a Certified Healthcare Financial Planner.
Hospice of Davidson County participates in two national survey programs: Consumer Assessment of Healthcare Providers Survey (CAHPS) and Hospice Grief Support Services (HGSS), in addition to other state and regional survey programs.
Questions? Contact us.